Who Am I?
I'm an Entrepreneur who has a Master of Business Administration degree from Postgraduate Institute of Management, Sri Lanka.  Cooking is my passion, hobby and I started cooking when I am 7 years. I am working as a consultant as well as running my own clothing store online. I have been working as a cooking demostrator for over 6 years and have well experience in the industry. I am working with tour agencies, hotels and online international websites. My main purpose is to promote Sri Lankan Food to the international market as it is authentic and unique. I like to meet people from different cultures and it is nice to share my knowledge with whoever interested in cooking. If you visit my kitchen you are able to enjoy a real Sri Lankan meal and the meaning of the words. 
From my kitchen, you can enjoy Sri Lankan traditional Lunch programme, Dinner menu Cookery class, Sri Lankan Sweets class (new year sweets), or street food cookery class. Cookery classes can be customized based on the guest requirement such as vegan or vegetarian based. It is possible to request your favourite Sri Lankan meal to have at my place by requesting personalized menu. It's a more practical session and shares the knowledge about the history of Sri Lankan food. 
Other than the regular classes I conduct cookery classes for Corporate sector to improve the team building skills, leadership skills and communication skills of the participants. This is more practical and participants can develop their management skills and same time be able to learn how to cook some local dishes.  Hope you will get unforgettable experience with me at Dunee's Kitchen.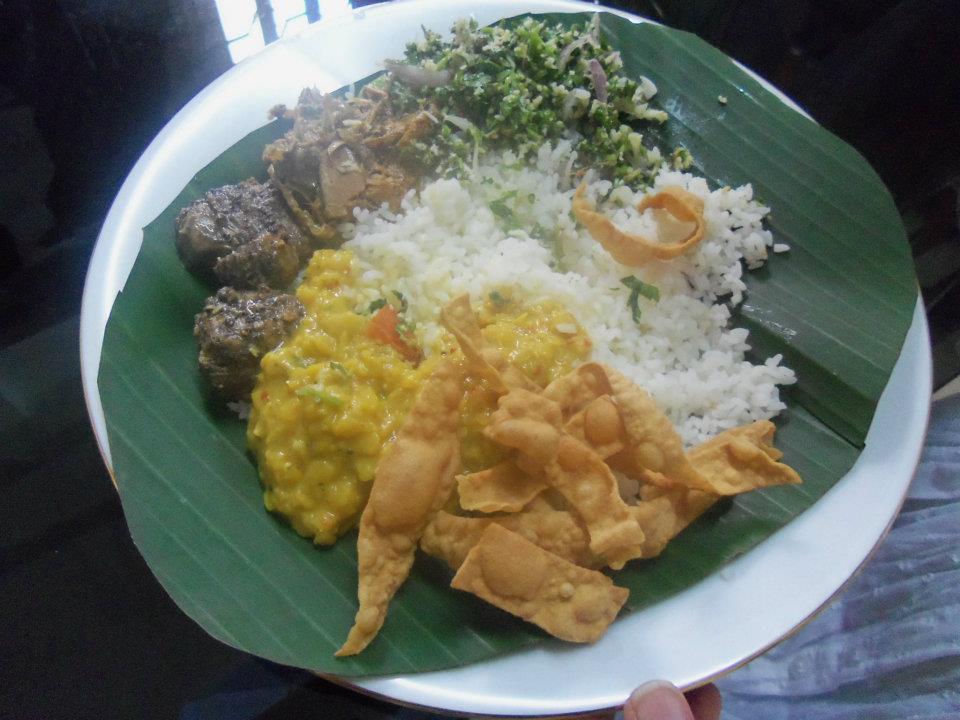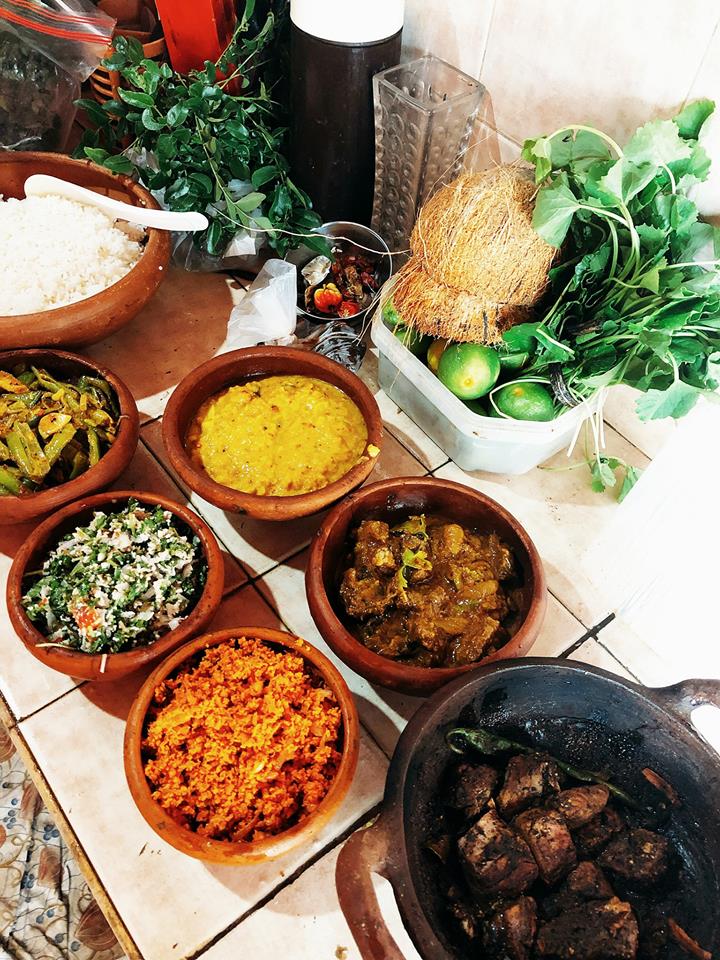 Authentic Lunch Program
Steam Rice
Dhal curry
Fish Ambultiyal
Beans curry/ Tempered
Gotukola Sambol
Coconut Sambol
Watalappam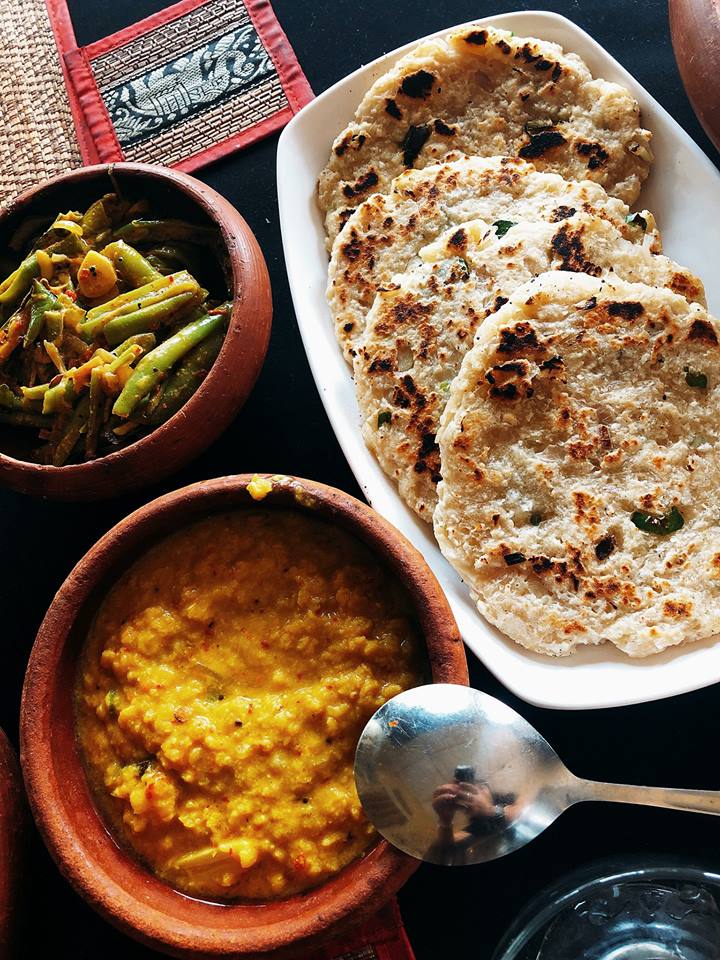 Dinner Program
Option 1 .
Yellow Rice
Egg Plant
Chicken Curry
Tempered Potato /or Dhal curry
Mallum or salad
Watalappam
Option 2.
String Hoppers
Coconut roti
dhal curry /or potato curry
Fish curry /or chicken curry
Coconut sambol
lunumiris
Traditional Sweets program
Milk Rice
Mun Kaum
Athirasa or Hadi kaum
Aluwa
Walitalapa
Kokis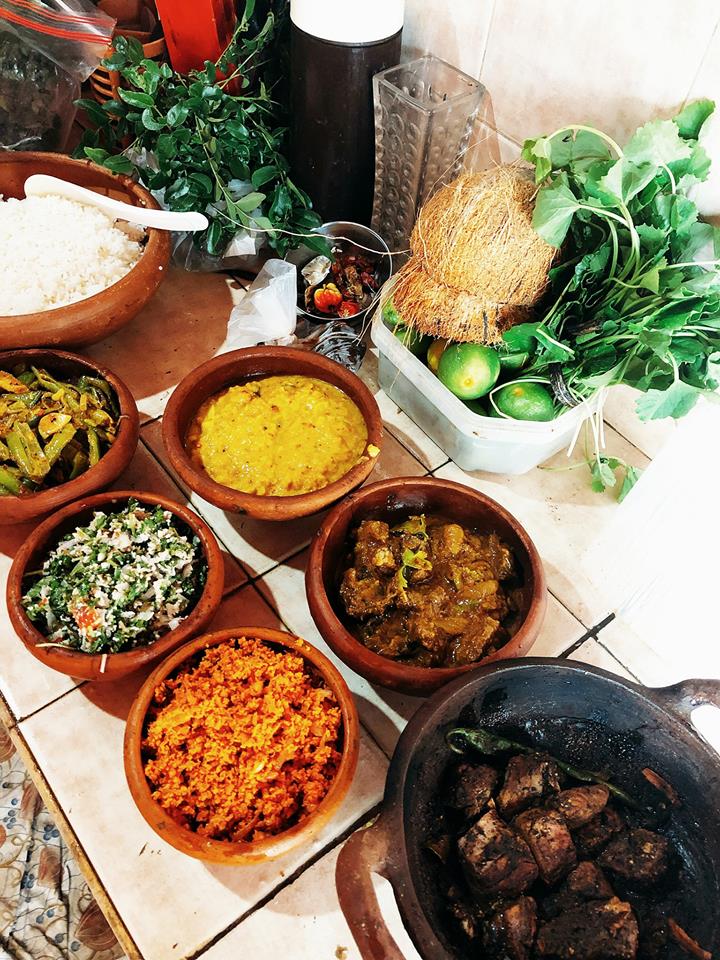 Market Visit with Lunch program
One hour market visit and then after lunch program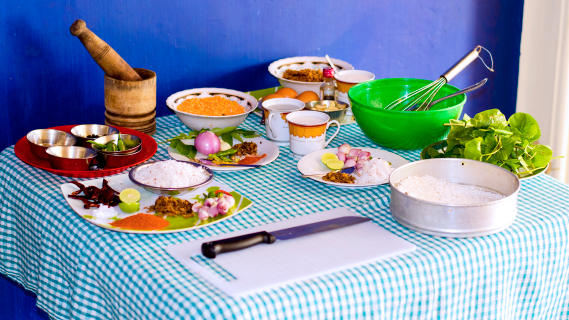 Street Food Cookery class
Vegetable mixed cheese kottu roti
Wade (dhal based)
Achcharu (from fruits)
Cutlets or coconut roti
Our Story
Conducting cookery classes since 2012
Best Cookery class in the country
Dunee's Kitchen offer unique cookery class and it is not just a class and students can improve the knowledge about the country, traditions, culture as well. Any beginner level student can learn to cook within few hours due to the way of teaching.